EDUCATION:
Boston University, BA, 1999
University of Illinois College of Law, JD, Cum Laude, 2003
Nisen & Elliott, LLC
200 West Adams Street | Suite 2500
Chicago, IL 60606
Phone: (312) 346-7800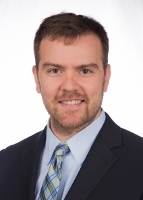 David Gemperle has over 10 years of experience in the Auto Finance Group at Nisen & Elliott supporting bank and captive finance company clients in connection with federal and state law compliance issues related to their motor vehicle lease and retail installment sale programs. His auto finance practice includes initial setup and creation of compliance programs including dealer monitoring, as well as the creation and revision of procedures and forms for captive finance companies, banks and leasing trusts. He has created new consumer motor vehicle lease agreements, commercial motor vehicle and equipment lease agreements, repossession notices, and lease-end servicing forms and advised clients regarding retail installment contract purchase and sale agreements, titling issues and state licensing audits and a wide variety of questions presented to in-house counsel on a daily basis. Mr. Gemperle has extensive experience in the preparation and review of inventory finance loan documentation and all related secured transaction issues.
Mr. Gemperle is the lead editor of a monthly compliance report, Auto Alert™, that addresses current legal developments affecting the auto finance industry, such as ECOA, FCRA, FDCPA, GLBA, TCPA, Bankruptcy, abusive practices and state motor vehicle retail installment sales acts, consumer credit codes, consumer leasing acts, guaranteed asset protection acts, service contract acts and vehicle protection product acts. He has spoken on CFPB disparate impact analysis and fair lending issues and his article on internet advertising of motor vehicle lease offers was published in the ABA's Business Lawyer.